being3 has experienced, caring, friendly and approachable educators. Each of our dedicated and committed educators are qualified, with our Lead Teachers and Educational Leaders holding a Bachelor of Early Childhood qualification.
We believe our role as Early Childhood Educators is to work alongside each child as they embrace a sense of wonder and curiosity, building an understanding of their world, whilst learning to live and play happily and respectfully with others.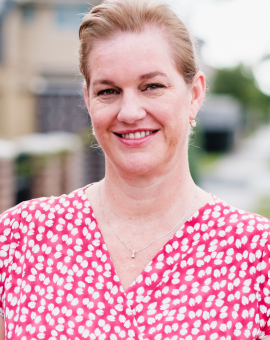 Managing Director and Educational Leader
D'Lene is an Early Childhood Professional with over 30 years experience in the Early Childhood field. She is the creator of being3 and is hands on, regularly sharing in the delivery of the quality education and care for all children and their families.
Glen Waverley Centre Director
Karen has been with being3 for over 10 years. She values strong partnerships with families, children and educators as a vital part of her personal philosophy to ensure we achieve the best outcome in reaching goals for all children.
Lisa has been an Early Childhood Teacher for 15 years and the Director of being3 Burwood for the past 5 years. She has a very warm and caring approach to her leadership and in the relationships she develops with each child and family.
Get in touch with our centre today!